Contact
中

SNOWFAN
20 years of brand precipitation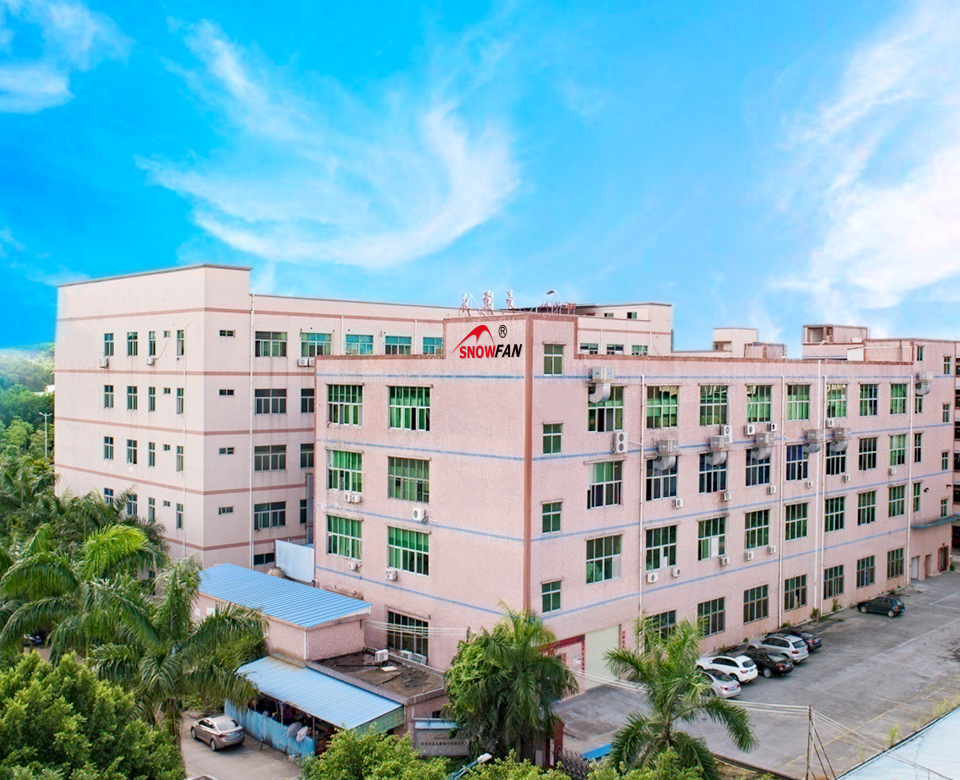 A professional dedicated to the research and development of cooling fans, production, sales and related technical support and services of a comprehensive company
2001

Founded in 2001
350

Number of
employees 350+
10000

Factory area of
10,000 ㎡
50000

Output 50,000
pcs/day
Established brand "SNOWFAN", and have ISO9001 ISO14001 QC80000 IATF16949 and other management systems. Meanwhile, SNOWFAN has a series of related certifications, such as CE UL TUV CCC ROHS and so on...
Know More
20 years of experience in R&D and production of cooling fans

Founded in 2001, the company is a comprehensive company specializing in the R&D, production, sales and related technical support and services of cooling fans, with a factory area of 10,000 square meters.

Multiple quality inspections, military supply quality

Possess ISO9001 (Quality Management System), ISO14001 (Environmental Management System), QC080000 (Hazardous Substance Management System), IATF16949 (Automobile Quality Management System), and "SNOWFAN" has a series of related certification qualifications, such as CE / UL / TUV / CCC / RoHS, etc.

Rich products to meet the needs of all walks of life

The product has large air volume, low noise and long service life, and is widely used in nearly 60 industries

Perfect functional team system

More than 50 senior R&D teams with 10 years of industry experience, 500 production personnel, 80 product testing and inspection personnel, and 20 professional after-sales teams.

Integrated production and sales, leading fast delivery

The production cycle is fast, and the raw materials are available in large quantities. 1000-3000 units can be delivered within three working days.

High-quality service, effortless cooperation

If quality problems occur in a short period of time, we will deal with quality problems within 24 hours, and we will return and replace them until the customer is satisfied.
Our Certificate
ISO 9001, ISO14001, IATF16949, CE, UL, TUV, CCC, ROHS
Know more

Shenzhen Yongyihao Electronics Co., Ltd.
SNOWFAN has a strong research and development team and a strong production capacity.

Tel: +86-0755-28035808

E-mail: yyh88@snowfan.com.cn

Inquiry Now
Leave a Message
Welcome friends to consult and negotiate with us.